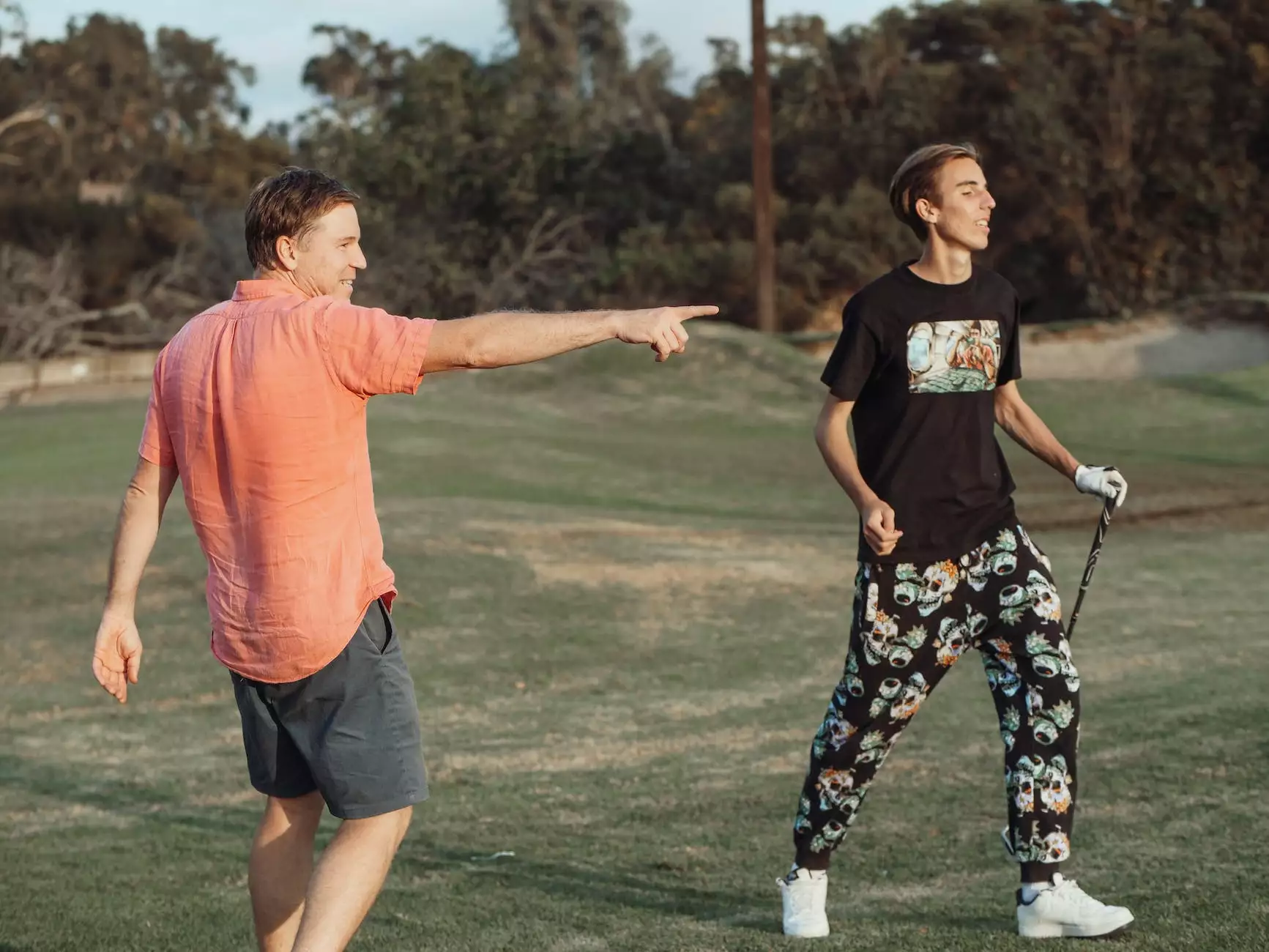 The Perfect Golf Shirt for Exceptional Performance
Introducing the AMSU Golf Shirt, the ultimate choice for golfers seeking superior comfort, style, and performance on the greens. Our golf shirts are meticulously designed to enhance your overall experience, allowing you to focus on your game while exuding confidence and elegance.
Unrivaled Quality and Craftsmanship
At AMSU Golf, we pride ourselves on delivering unparalleled quality and craftsmanship. Each golf shirt is crafted with precision and close attention to detail, ensuring durability and a perfect fit. Our garments are made from premium, breathable materials that wick away moisture, keeping you cool and comfortable, even during the most intense rounds of golf.
Elevate Your Style on the Golf Course
Your golf attire says a lot about your personal style and confidence. With our AMSU Golf Shirts, you can make a statement on the golf course. Our collection features a wide range of stylish designs, from classic patterns to modern prints, ensuring there's a perfect shirt for every golfer's taste. Stand out from the crowd and express your individuality with AMSU Golf.
Designed for Peak Performance
A golf shirt should not only look good but also enhance your performance. With AMSU Golf Shirts, you'll experience unrestricted movement and optimal range of motion, thanks to the innovative design and stretchable fabrics. Stay comfortable throughout your swing, maintain a relaxed posture, and achieve your best game yet.
Features and Benefits:
Moisture-wicking technology to keep you dry
UV protection to shield your skin from harmful sunrays
Antibacterial properties for odor control
Breathable and lightweight fabrics for enhanced comfort
Stretchable materials for unrestricted movement
Fade-resistant colors for long-lasting vibrancy
Easy-care and maintenance
Find Your Perfect Fit
We understand that finding the right size is crucial for your comfort. That's why AMSU Golf offers a variety of sizes, including regular and plus sizes, ensuring everyone can enjoy the perfect fit. Our detailed size chart and comprehensive guidelines make it easy for you to find the ideal golf shirt that fits your body shape and preferences.
Shop with Confidence
When you shop at AMSU Golf, you can shop with confidence knowing that you're investing in a premium golf shirt that meets and exceeds your expectations. With our dedication to quality and customer satisfaction, we guarantee your utmost satisfaction. Browse our extensive collection today and level up your golfing experience with an AMSU Golf Shirt.
Unleash Your Golfing Potential with AMSU Golf Shirts
Step onto the golf course with confidence and style. Elevate your game with an AMSU Golf Shirt crafted for golfers who demand nothing but the best. Enjoy the perfect blend of comfort, performance, and sophistication. Don't settle for ordinary, choose AMSU Golf for extraordinary golf shirts that redefine excellence.