Intro to Video Editing with Adobe Premiere - Buffalo
Oct 14, 2019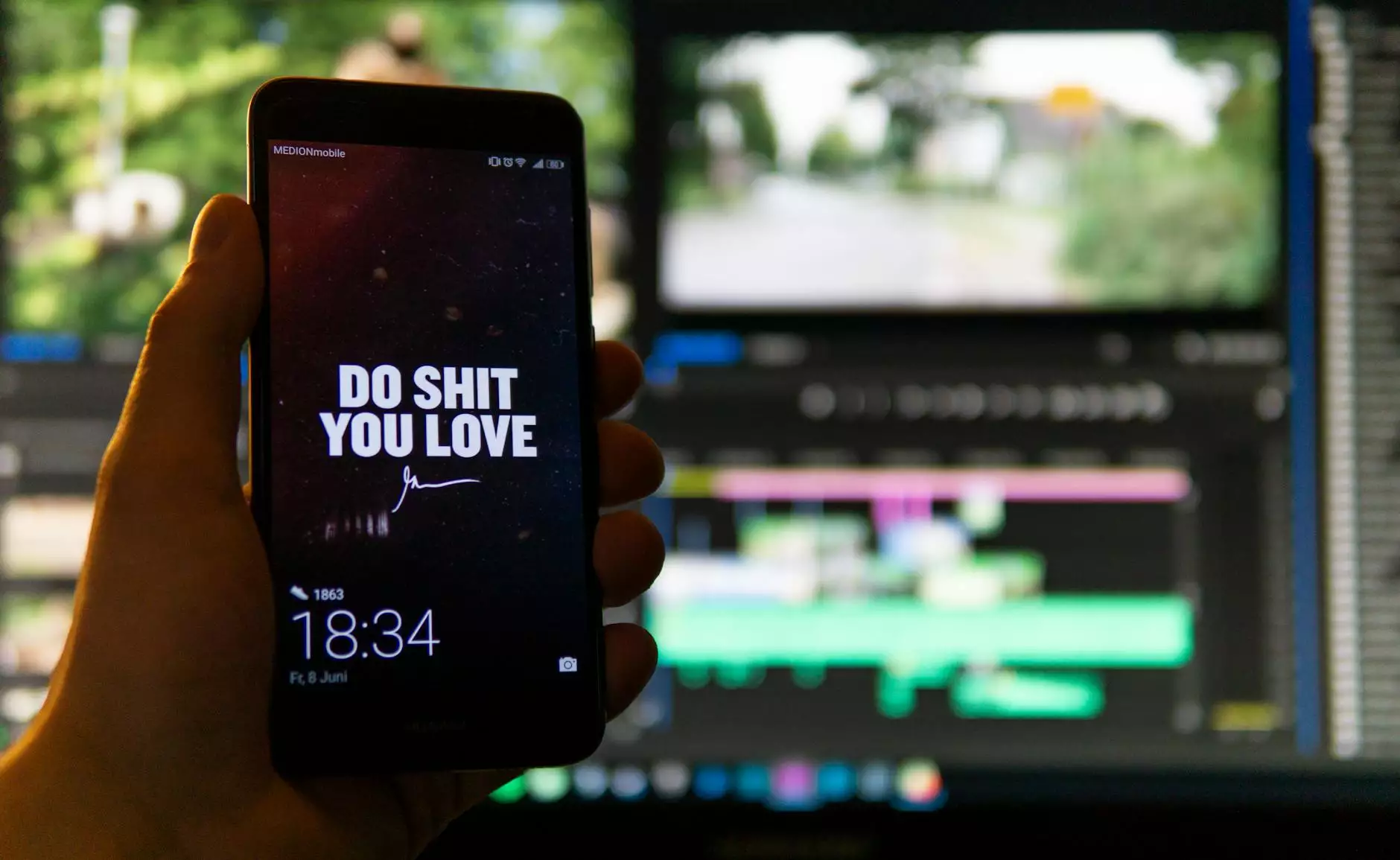 Welcome to the world of professional video editing! If you are looking to enhance your video editing skills and gain a thorough understanding of Adobe Premiere, our course in Buffalo is perfect for you. In this immersive learning experience, we will cover the fundamentals of video editing and provide you with the knowledge and tools to create stunning videos that captivate your audience.
Why Choose Our Intro to Video Editing Course?
When it comes to video editing, Adobe Premiere is the industry leader, trusted by professionals worldwide. Our course is designed to equip you with the skills necessary to confidently navigate Adobe Premiere and unlock its full potential. Whether you are a beginner or have some experience with video editing, our comprehensive curriculum will guide you through every step of the editing process.
What You Will Learn
Our Intro to Video Editing course is meticulously designed to cover a wide range of topics, providing you with a holistic understanding of Adobe Premiere and its functionalities. Here are some of the key areas we will explore:
1. Getting Started with Adobe Premiere
In this section, we will familiarize you with the Adobe Premiere interface and help you set up your workspace according to your editing preferences. You will learn how to import and organize your footage, create sequences, and navigate through the various editing panels.
2. Editing Techniques and Tools
Mastering the art of video editing requires a deep understanding of different editing techniques and tools. Our course will delve into the intricacies of trimming and cutting clips, using transitions and effects, adjusting audio levels, and applying color corrections to enhance the visual appeal of your videos.
3. Advanced Features and Effects
Take your editing skills to the next level with advanced features and effects offered by Adobe Premiere. We will explore the power of keyframing, creating motion graphics, adding text overlays, and utilizing multi-camera editing capabilities. You will learn how to add that professional polish to your videos and make them truly stand out.
4. Exporting and Sharing Your Videos
Once you have crafted your masterpiece, we will guide you through the process of exporting your videos in various formats suitable for different platforms. You will understand the nuances of video compression, exporting for web and social media, and creating DVDs or Blu-rays for physical distribution.
Who Should Attend?
Our Intro to Video Editing course is tailored for individuals who are passionate about video editing and want to take their skills to new heights. Whether you are a student, aspiring filmmaker, content creator, or business owner looking to produce professional-quality videos, this course will equip you with the necessary knowledge and techniques.
Why Choose AdsPlusFunnels?
AdsPlusFunnels is a leading provider of top-quality training courses in various digital marketing and creative disciplines. We are committed to delivering exceptional learning experiences that empower our students to achieve their goals and excel in their respective fields. Here's what sets us apart:
Industry-Experienced Instructors: Our instructors are seasoned professionals with extensive experience in video editing and the use of Adobe Premiere. They bring practical insights and real-world examples to the classroom, ensuring a dynamic and engaging learning environment.
Hands-On Learning: Our course is designed to be hands-on, allowing you to practice the techniques learned in class in real-time. You will work with actual footage and complete editing exercises to reinforce your understanding and build your confidence.
Networking Opportunities: Joining our course gives you the opportunity to connect with like-minded individuals who share your passion for video editing. Collaborate, exchange ideas, and expand your professional network during the course and beyond.
State-of-the-Art Facilities: Our training facility in Buffalo is equipped with the latest technology and software, providing you with an optimal learning environment. Each student is provided with their own workstation, ensuring an immersive and personalized experience.
Don't miss out on this incredible opportunity to learn video editing with Adobe Premiere! Sign up for our Intro to Video Editing course in Buffalo today and unlock your creative potential. Enhance your skills, broaden your opportunities, and unleash your artistic vision!