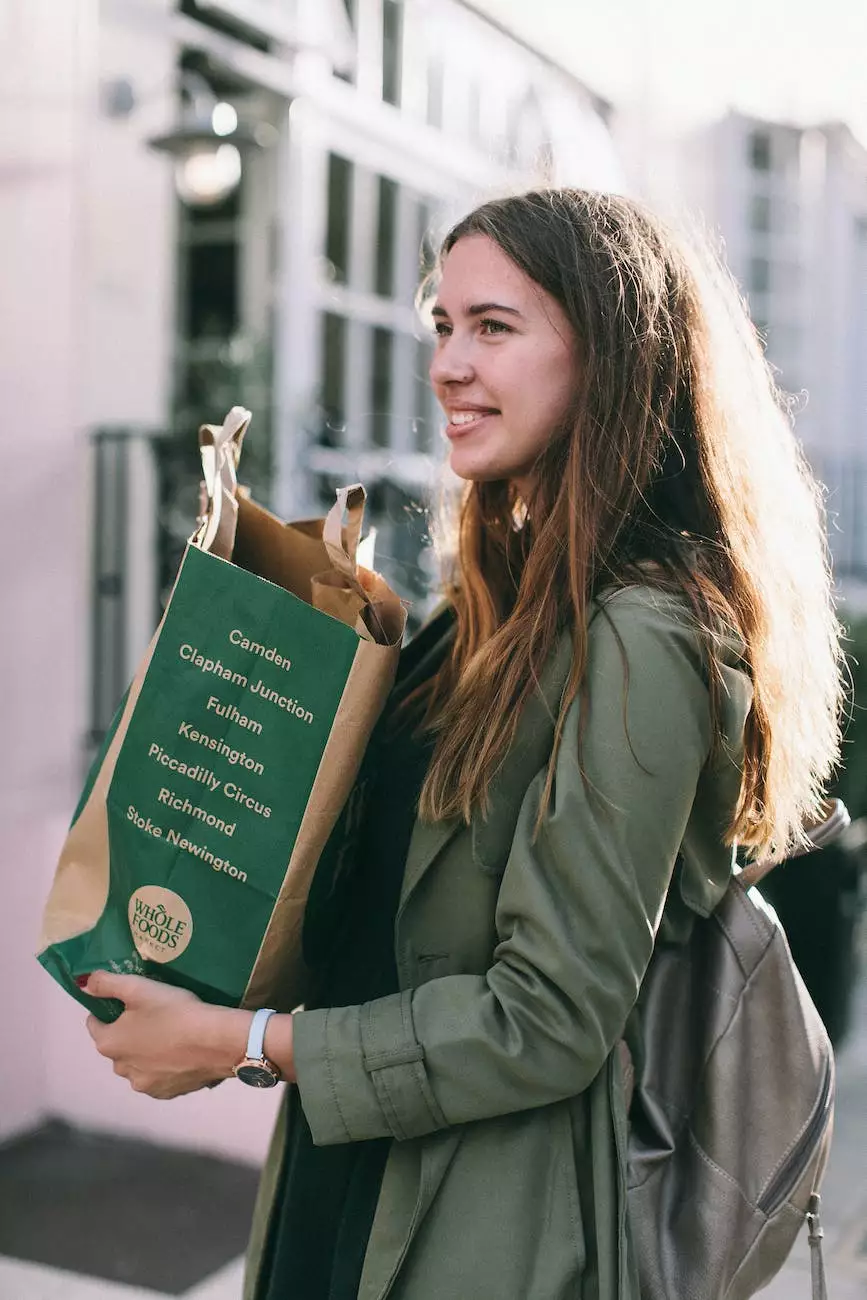 Introduction
Welcome to the world of eCommerce and shopping, where businesses have the opportunity to thrive in the digital landscape. If you are looking for an experienced professional to help you optimize your online presence and boost your sales, you've come to the right place.
Who is Rebeca Salvador?
Rebeca Salvador is a highly proficient eCommerce and Shopping expert with an impressive track record. With years of experience in the industry, Rebeca has helped numerous businesses achieve online success by implementing effective strategies and cutting-edge techniques.
Why Choose Rebeca Salvador?
When it comes to eCommerce and shopping, the competition is fierce. That's why it's crucial to have an expert like Rebeca Salvador on your side. Rebeca understands the ever-evolving nature of online business and stays up to date with the latest trends and industry best practices.
Services
1. Conversion Rate Optimization
One of the key factors in driving success in eCommerce is a high conversion rate. Rebeca specializes in optimizing websites to maximize conversions, ensuring that your visitors turn into loyal customers.
2. Search Engine Optimization
In a competitive online market, it's essential to rank well on search engines. Rebeca's expertise in search engine optimization ensures that your website gains valuable visibility, attracting more organic traffic and increasing your chances of making sales.
3. User Experience Design
A seamless and user-friendly shopping experience is crucial for online businesses. Rebeca's knowledge of user experience design helps improve website navigation, responsiveness, and overall functionality, resulting in higher customer satisfaction and increased conversions.
4. Marketing Strategy
Rebeca understands that a successful eCommerce business requires a solid marketing strategy. She can work closely with you to develop tailored marketing plans that encompass various channels, including email marketing, social media advertising, and influencer partnerships.
5. Analytics and Data Insights
Rebeca is well-versed in analyzing data to gain valuable insights into your website's performance. By collecting, interpreting, and utilizing data effectively, she can help you make data-driven decisions for continuous improvement and increased profitability.
Why Invest in eCommerce & Shopping Expertise?
The world of eCommerce and shopping is constantly evolving, and it takes an expert to navigate through this dynamic landscape successfully. Investing in professional expertise, like Rebeca Salvador's, can offer a multitude of benefits for your business:
Increased Sales: With the right strategies in place, you can witness a significant boost in your online sales.
Higher Conversion Rates: Optimizing your website and enhancing the user experience can lead to more conversions and repeat customers.
Better Visibility: By leveraging effective search engine optimization techniques, your website can rank higher in search results, leading to increased organic traffic.
Greater Customer Satisfaction: An improved user experience and streamlined processes can result in happier customers who are more likely to recommend your business to others.
Expert Insights: With Rebeca's expertise, you gain access to valuable insights and industry knowledge that can give you a competitive edge.
Contact Rebeca Salvador Today!
If you're ready to take your eCommerce business to new heights, don't hesitate to reach out to Rebeca Salvador. With her unmatched skills and deep understanding of the eCommerce industry, she can provide you with the guidance and strategies you need to succeed.
Contact Rebeca now and let her help you unleash the true potential of your online business!
© 2021 Rebeca Salvador - eCommerce & Shopping Expert. All rights reserved.