Voice Over Services | Professional IVR Recordings & Voiceover Solutions
Feb 1, 2022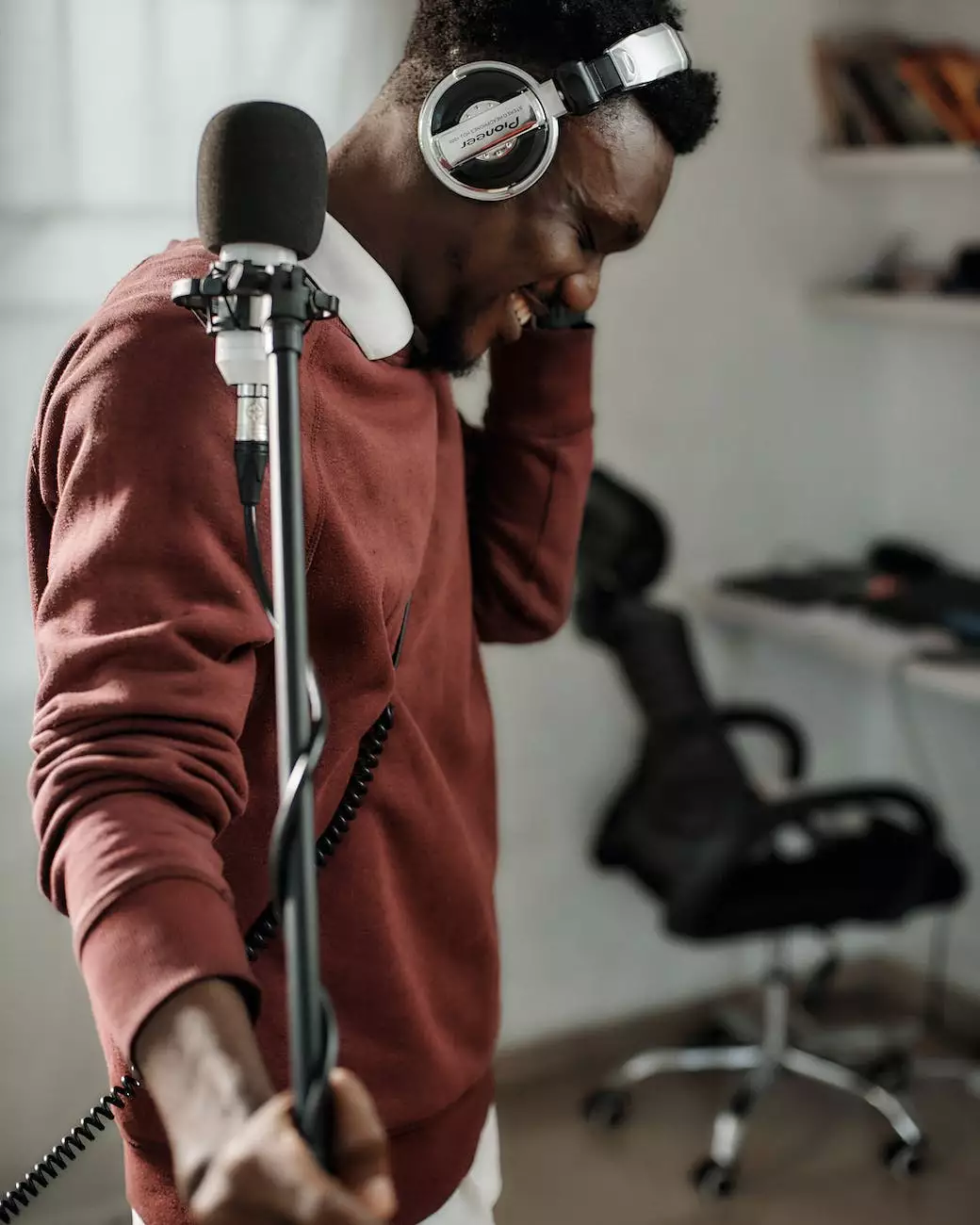 Introduction to Voice Over Services
Welcome to AdsPlusFunnels, a leading provider of professional voice over services. We specialize in delivering top-notch IVR recordings, voiceover solutions, and audio production services for businesses across various industries. With our vast experience and a highly skilled team of voice talents, we bring life to your scripts and help you create engaging audio content that resonates with your audience.
Why Choose AdsPlusFunnels for Voice Over Services?
Extensive Voice Talent Network
At AdsPlusFunnels, we have curated an extensive network of professional voice talents who excel in delivering exceptional voiceovers. Whether you need a friendly and conversational tone or a sophisticated and authoritative voice, our diverse talent pool allows us to match the perfect voice to your project.
Industry-Specific Expertise
We understand that every industry has unique requirements when it comes to voiceover services. Our team of experienced professionals specializes in various domains, including eCommerce & Shopping. With their in-depth understanding of your industry, they ensure that your voiceovers are tailored to your specific needs, resonating with your target audience, and conveying your brand message effectively.
High-Quality IVR Recordings
If you are looking for Interactive Voice Response (IVR) recordings, trust AdsPlusFunnels to deliver top-notch quality. Our IVR recordings are professionally curated to provide excellent audio experiences for your customers. With our attention to detail and precision, we ensure that your IVR system conveys the right tone, prompts, and information that aligns with your brand image.
Customized Voiceover Solutions
Each business is unique, and so should be your voiceover solutions. Whether you need voiceovers for commercials, explainer videos, e-learning modules, or any other audio content, our team works closely with you to understand your requirements and create customized solutions that best suit your brand's personality and objectives. We pay careful attention to script interpretation, tone, and pacing to create voiceovers that truly engage and captivate your audience.
Comprehensive Audio Production Services
At AdsPlusFunnels, we offer more than just voiceover services. Our audio production services include scriptwriting, sound effects, background music, audio editing, and post-production. We ensure that every aspect of your audio project is meticulously handled to deliver a polished final product. Whether you need a short voiceover clip or a full-length audio production, our team has the expertise to bring your vision to life.
Benefits of Professional Voice Over Services
Investing in professional voice over services can elevate your brand and provide numerous benefits for your business:
Enhanced Brand Image
A professional voiceover adds credibility and professionalism to your brand. A talented voice artist can enhance your brand image, making it more relatable and trustworthy to your target audience. With a captivating voice, you can leave a lasting impression and strengthen the emotional connection with your customers.
Increased Engagement
A well-crafted voiceover grabs attention and keeps your audience engaged. With the right intonation, pacing, and emotion, you can evoke the desired response from your listeners. Professionally recorded voiceovers can make complex information easier to understand, leading to better customer engagement and retention.
Multi-Lingual Capabilities
If your business caters to a global or multi-lingual audience, professional voice over services are essential. Working with a voiceover agency like AdsPlusFunnels ensures that you have access to a vast network of voice talents who can deliver voiceovers in different languages and accents. This allows you to effectively communicate with your diverse customer base and expand your reach.
Consistency Across Platforms
By utilizing professional voiceover services, you can maintain consistency in your brand's messaging across various platforms. Whether it's your IVR system, commercials, online videos, or e-learning materials, a consistent voice helps reinforce your brand identity and creates a sense of familiarity for your audience, fostering stronger brand loyalty.
Time and Cost Savings
Outsourcing your voiceover needs to experts like AdsPlusFunnels saves you valuable time and resources. Instead of trying to record voiceovers in-house, which can be time-consuming and resource-intensive, you can rely on our professionals who have the necessary equipment, skills, and experience to deliver high-quality voiceovers efficiently.
Get in Touch with AdsPlusFunnels Today!
Are you ready to take your audio content to the next level? Contact AdsPlusFunnels today for professional voice over services, IVR recordings, and audio production solutions. Our team will work closely with you to understand your requirements and provide you with exceptional results that exceed your expectations. Enhance your brand's voice and captivate your audience with AdsPlusFunnels!