Parish Calendar - St. Francis of Assisi Roman Catholic Parish
Dec 7, 2018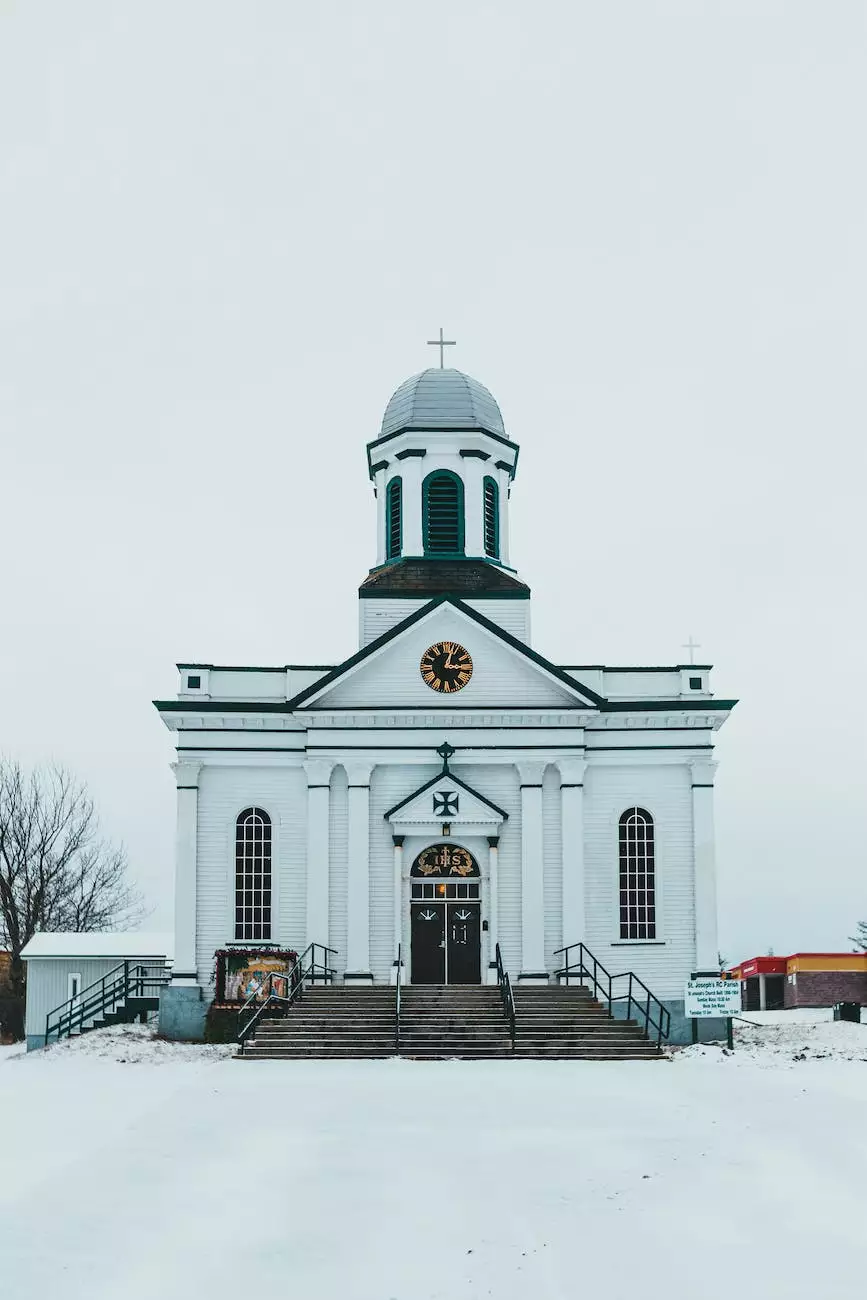 Welcome to the Parish Calendar page of St. Francis of Assisi Roman Catholic Parish. Here you will find all the information you need to stay connected and up to date with our wide range of spiritual and community events. We are dedicated to providing a welcoming and vibrant environment for all members of our parish family.
Upcoming Events
Our parish calendar is filled with various events that cater to different interests and age groups. Whether you are looking for spiritual guidance, seeking to deepen your faith, or simply want to connect with fellow members of the community, we have something for everyone.
Sunday Masses
Join us every Sunday for our uplifting and meaningful Masses. We offer multiple Mass times to accommodate different schedules:
8:00 AM - Morning Mass: Start your day with a peaceful and reflective Mass.
10:00 AM - Family Mass: Bring the whole family and worship together.
12:00 PM - Youth Mass: Engage with our vibrant youth community during this joyful celebration.
5:00 PM - Evening Mass: End your weekend on a spiritual note with this evening Mass.
Please note that our Sunday Masses are not only opportunities for personal worship but also serve as an avenue for communal prayer and unity. During these Masses, we incorporate engaging music, inspiring homilies, and meaningful liturgical celebrations to create a spiritually enriching experience for all participants.
Weekday Liturgies
In addition to our Sunday Masses, we offer daily liturgies that provide moments of peace and reflection amidst the busyness of life. Our weekday liturgies cater to diverse spiritual needs and include:
Monday: 7:00 AM - Morning Mass
Tuesday: 7:00 AM - Morning Mass
Wednesday: 7:00 AM - Morning Mass
Thursday: 7:00 AM - Morning Mass, 7:00 PM - Adoration and Evening Prayer
Friday: 7:00 AM - Morning Mass
Saturday: 8:00 AM - Morning Mass
These weekday liturgies provide a sacred space for personal reflection, community gathering, and strengthening of faith. We encourage everyone to join and experience the transformative power of regular prayer and worship.
Spiritual Retreats and Workshops
In addition to our regular Masses and liturgies, St. Francis of Assisi Roman Catholic Parish also organizes spiritual retreats and workshops throughout the year. These events aim to deepen one's spiritual journey, foster personal growth, and provide opportunities for spiritual renewal.
We cover a wide range of topics during our retreats and workshops, including:
Spiritual Discernment: Discovering and aligning with God's plan for your life.
Prayer and Meditation: Enhancing your prayer life and deepening your connection with God.
Sacraments and Liturgical Celebrations: Understanding the significance and power of the sacraments.
Scripture Study: Exploring the teachings of the Bible and their relevance in our lives.
Spiritual Practices: Learning different prayer methods and embracing various spiritual practices.
These retreats and workshops are facilitated by experienced spiritual directors, clergy members, and guest speakers who are dedicated to nurturing the faith and spiritual well-being of our parishioners.
Engage with Our Community
St. Francis of Assisi Roman Catholic Parish is more than just a place of worship. We take pride in our vibrant and inclusive community, which offers various activities and initiatives for all ages. Through these community-building endeavors, we aim to create a supportive and engaging environment for everyone.
Youth Programs
We believe in investing in the spiritual development of our youth. Our parish offers a wide range of youth programs, including:
Catholic Youth Organization (CYO): Sports, social activities, and service opportunities for young people.
Confirmation Preparation: A program to guide and prepare young individuals for the Sacrament of Confirmation.
Teen Bible Study: An engaging and interactive study group for teenagers to explore and discuss the Bible.
Young Adult Ministry: Fellowship, spiritual growth, and support for young adults transitioning into adulthood.
These youth programs aim to engage and empower young individuals, offering them guidance, mentorship, and a sense of belonging within our parish community.
Community Outreach
At St. Francis of Assisi Roman Catholic Parish, we recognize the importance of reaching out to those in need and making a positive impact in our wider community. Through our community outreach programs, we seek to embody the values of compassion, service, and social justice.
Some of our community outreach initiatives include:
Food Drives: Collecting and distributing food to individuals and families facing food insecurity.
Homeless Shelter Support: Providing aid and assistance to local homeless shelters.
Family Assistance: Offering support to families facing challenging circumstances through counseling, resources, and financial aid.
Social Justice Advocacy: Engaging in advocacy efforts to promote social justice and address systemic issues.
By engaging in these outreach activities, we aim to live out our faith and create a more compassionate and just society.
Stay Connected
Stay updated with all the happenings at St. Francis of Assisi Roman Catholic Parish by subscribing to our newsletter and following us on social media. Our parish calendar is regularly updated, and you can access it on our website or by downloading our mobile app.
We look forward to welcoming you into our vibrant community and sharing in your spiritual journey. Join us and experience the joy and fulfillment that comes from being a part of the St. Francis of Assisi Roman Catholic Parish family!